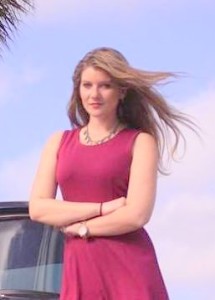 Cait Duffy joins the TracyCrow.com team as Tracy's publicist.
In her role, Cait will work closely with book store owners, colleges and universities, and others for the scheduling of On Point author events and workshops for veterans and their families.
Cait has a B.A. from Eckerd College in St. Petersburg, Florida, where she played a vital role in the transformation of the college's newspaper, the Current, from worst in the state for fifty years to Best in Florida, three consecutive years, as well as garnering the newspaper's first regional and national awards.
In addition to her role as Tracy's publicist, for which she brings proven skills in public and media relations, Cait works as a staff writer and editor for a national publication.
Interested in booking an On Point event with Tracy? Contact Cait at publicist@tracycrow.com.